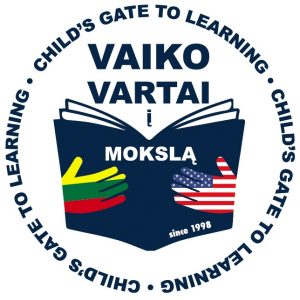 Child's Gate to Learning is a Chicago-based non-profit organization
dedicated to helping children from economically disadvantaged and at risk families in Lithuania.
The goal of Child's Gate to Learning is to improve the education of these children by providing financial aid,
educational materials, and trained professional volunteers in the after-school centers.
The purpose is to integrate these children into society as productive members
by offering them learning and cultural opportunities aimed at developing their academic and social skills.